ADA 30 Upcoming Events
PITTSBURGH & ALLEGHENY COUNTY
CELEBRATE 30TH ANNIVERSARY OF THE ADA
From March through October 2020, the City of Pittsburgh and Allegheny County will celebrate the 30th Anniversary of the Americans with Disabilities Act (ADA) with a series of community-wide events recognizing the landmark law that has transformed lives by removing barriers to civic participation, housing, transportation, employment, arts and recreation, education and more.
The Pittsburgh/Allegheny County ADA 30th Anniversary celebration will highlight local accomplishments and champions, as well as next steps for our community
The key messages of the anniversary celebration are:
The ADA is the most important civil rights legislation of the past 30 years. It has transformed the lives of individuals with disabilities, their families, and the community.
Accessibility and inclusion benefit everyone in the community.
A disability-friendly community addresses the spirit of the ADA, not just the letter of the law.
An inclusive community champions diversity of all kinds, including differing abilities.
Universal design concepts and advanced technology hold promise for increasing access and inclusion for everyone.
The ADA encompasses more than just physical access (e.g. wheelchair ramps) – it promotes accommodation for a wide range of disabilities in a variety of settings.
Although the ADA has created a more inclusive American society, significant inequities remain, especially in employment. People with disabilities who can and want to work continue to face barriers.
---
All Summer
Port Authority of Allegheny County buses "wrapped" in the ADA 30th anniversary logo will circulate throughout the city and county through the end of 2020. These buses are a visible reminder that accessible public transportation is one of the major accomplishments of the ADA, and that the Port Authority of Allegheny County is recognized as a national leader. The ACCESS paratransit system for people with disabilities is considered one of the most successful in the nation
February 12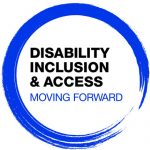 Disability Access and Inclusion Webinar: Creating Accessible Documents, Brochures, PDFs, Flyers, Reports and more
2:00—3:00PM
Did you know that a lack of accessibility in documents can prevent readers from consuming information in a logical reading order? Learn about this common accessibility problem and understand how accessibility factors into the readability of the materials your organization is producing for marketing, donation requests, reporting, and daily administrative use. This session provides examples of common accessibility errors and provides accessibility tips and solutions for a variety of document types. Session participants will understand how to effectively use MS Office program tools to incorporate solutions and check for accessibility.
Click here to register. Archived webinars can be found here.
February 26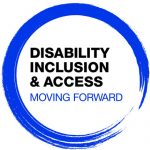 Disability Access and Inclusion Webinar; Social Media Accessibility: Our Network Depends on it: Accessible Social Media Posts and Campaigns
2:00 p.m.— 3:00 p.m.
A strong social media presence is a crucial success factor for small and large organizations. Successfully navigating the process of creating accessible social media posts and campaigns can increase the return on social media engagement. This session will provide an outline of general social media accessibility concepts, an understanding of platform accessibility features for Twitter, Facebook, Instagram and LinkedIn, and address disability social media etiquette. Participants will understand how to apply basic solutions to accessibility in the social media environment. Click here to register. Archived webinars can be found here.
March 3
Disability and Mental Health Summit

Hosted by Representative Dan Miller
8:30 a.m.- 8:00 pm
David L. Lawrence Convention Center
The Disability & Mental Health Summit provides the largest collection of resources in western Pennsylvania. For the last six years, this event has made a difference in the lives of thousands of people. This year's keynote speaker is The Honorable Tony Coelho, one of the architects of the ADA. Congressman Coelho introduced the Americans with Disabilities Act and championed its passage, but that wasn't the end of his advocacy or the entire story of his passion. In his keynote address, the Congressman will talk about how and why the ADA was introduced, discuss his own disability story, and talk about what must come next in the fight to increase independence and opportunity for everyone.
March 11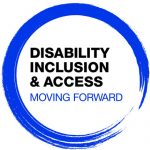 Disability Access and Inclusion Webinar; Disability Smart Events: Welcoming, Not Simply Accommodating: Accessible Planning for Conferences, Workshops, Galas, Staff Meetings and More
2:00 p.m. – 3:00 p.m.
Discover tips for increasing facility and program accessibility. The session will highlight new and emerging trends in providing an inclusive experience for people with disabilities, establish a basic checklist of considerations to be addressed, and discuss how the introduction of these solutions can increase participation in community and workplace events. Participants in this webinar will feel confident in proactively addressing barriers for people with disabilities. Click here to register. Archived webinars can be found here.
May 5
Sixth Annual Ramp Crawl
5:00 p.m. – 8:00 p.m.
In celebration of the 30th Anniversary of the Americans with Disabilities Act, Oakland For All will host the 6th Annual Ramp Crawl, an innovative event in which participants "crawl" to participating locations where they enjoy food and drink specials—all while raising awareness of the important of accessibility.